JEAN GENET
THE SCREENS
Fidelis played the Spirit of Revolution, Kadija, in Philip Prowse's Glasgow Citizens' production of Jean Genet's The Screens.
Fidelis Morgan is strong and convincing as the militant Kadija Financial Times
MARCEL PROUST
A WASTE OF TIME  adapted by Robert David MacDonald from A La Recherche Du Temps Perdu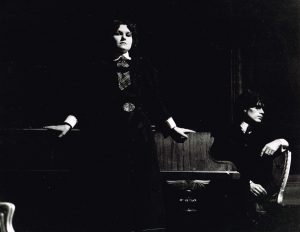 Fidelis played Andree, the female lover of the late Albertine, in this marathon production which played for 4 hours and yet was revived due to public demand and had a triumphant tour of Europe.

Fidelis Morgan gives Andree, (Albertine's lesbian lover and Horatio to Marcel's Hamlet) an assurance and vitality that enlarge one of the novels more shadowy characters Times Educational Supplement
THE MARQUIS DE SADE
Fidelis was assistant director on Philip Prowse's production of de Sade's Philosophy in the Boudoir, both in Glasgow an on tour to Italy
JEAN PAUL SARTRE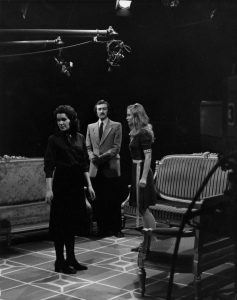 IN CAMERA Fidelis played Inez in a university TV production of Jean Paul Sartre's In Camera with Jane Wymark and George Irving. It was filmed on VCR, and there is probably a Betamax tape of this production somewhere in the world!